Have you ever gone somewhere with someone you did not particularly care for? They were not a bad person; they just were not a good fit to your personality. You may not have even realized why you felt the way you did about them.  Possibly the person was just not a lot of fun to be around, you might not have had much in common with them, or they just rubbed you the wrong way in general.
That kind of personal chemistry can make a one hour event feel like a week-long visit to a sadistic dentist.
It is sad but you just could not wait to be out of their presence for whatever the reason.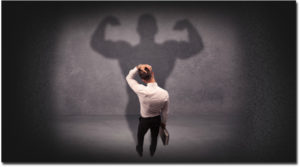 What if that person is you?
Have you ever considered that there is only one person that we have to be with every hour of every day and that person is our "self"? If our vision of that person is not good, life can be extremely rough and uncomfortable.  On the other hand, once we possess a positive self-image of our self we can reach heights that other can only dream of.  Those people have a healthy, honest and positive self-image.  This image also creates the mind set we use to form the basis of all of our decisions. Continue reading "The Wisdom of a Positive Self-Image"