"Karma, akarma and vikarma are distinct actions in Buddhist and Hindi cultures.  Actions that are performed in terms of one's prescribed duties are called karma. Actions that free one from the cycle of birth and death (Good) are called akarma. And actions that are performed through the misuse of one's freedom and that direct one to the lower life forms (Bad) are called vikarma. Of these three types of actions, that which frees one from the bondage to karma is preferred by intelligent men."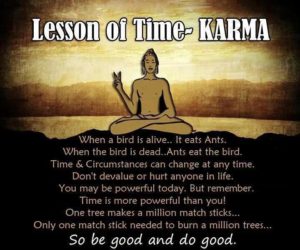 The above explanation of the types of actions dates back millenniums.  In modern western culture we still see these same three types of actions though they are not presented in the same manner nor do they use the Hindi titles.
First is the No Consequence Action; an action which seem to offer no evident consequences.  An example of the first type of action would be someone going for a walk around their neighborhood.  If they have no contact with any other living creature it could be viewed as the action having neither a positive nor negative impact, spinning off no future consequences. It is just an action; something which was done by someone effecting no one. In other words, "Do Nothing".
The second described action, a Positive Consequence Action, would result in direct and indirect positive outcomes.  The person going for the walk stopped to help a neighbor load their car with groceries destined for a local soup kitchen.  Obviously this action was positive for the two loading the car as well as to those who will keep this act going once the food arrives at the kitchen.  "Do Good"
Finally, in the case of the Negative Consequence Action, the person walking through the neighborhood decided to steal the groceries; an act which would begin an ever expanding stream of negative ripples which would impact many people in a negative manner. Even the one person who stole the groceries, though self-perceived as reaping a positive outcome personally, will ultimately be impacted in a negative manner because of the self-incrimination they will carry in their mind.  "Do Harm"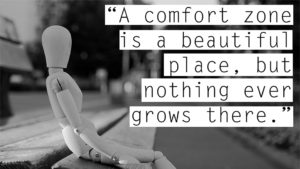 Many people go through their lives experiencing consequences from an unidentifiable action or actions that cause positive or negative events in their lives.  We are all like boats floating on an ocean; effected by the waves created somewhere out at sea.  The only actions that we can affect are the ones we take ourselves; whether they are instigated by us or as a response to someone's action.
The betterment of the world has always depended on the individual actions of each person.  When our individual actions are each based of the right choices, we do good things and our neighbors will be more likely to ride the wave toward taking positive actions themselves.  The same is true when we do the wrong things.
If this is my last post, I want all to know there was only one purpose for all that I have written; to have made a positive difference in the lives of others.
Anthony "Tony" Boquet, the author of "The Bloodline of Wisdom, The Awakening of a Modern Solutionary"