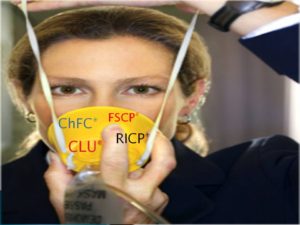 The airplane sits idling on the tarmac just feet beyond the jet bridge as a soothing voice can be heard over the speakers; "Should we experience a decrease in cabin pressure, four oxygen masks will fall from the ceiling compartment in front of you. Should this occur, reach up; pull a mask toward you, placing the cup over your nose and mouth, securing it with the elastic band. Please secure your own mask before assisting others. Breathe normally, even though the bag will not inflate, know that oxygen is flowing." Anyone who has traveled by air has heard this flight attendant's safety presentation.
I guess that I travel way too much; however, it dawned on me on one of my flights that we can all learn something from this statement and apply it to our lives. For over 34 years now, I have been in a position of providing leadership direction or financial and insurance advice to those who need it and I am still guilty of ignoring the lessons of the oxygen mask.
What lessons am I speaking of? Well let's take a closer look.
How many times in life do we or someone we care about have a "decrease in cabin pressure", requiring "oxygen" to make it through the experience? That decrease in cabin pressure can be any event where we have to rely on someone or something in order to persevere. When this sort of event happens we hope we have that someone or something close by to ease the burdens brought on in this unforeseen circumstance. As an advisor, such as financial planner, insurance advisors, retirement or benefit advisor, banker, HR consultant, doctor, lawyer or hold a leadership role of any kind; you are providing that proverbial oxygen delivering the aid that person needs at those critical moments.
"Put your mask on first before assisting others." Why do you think that is so important? Well, if you are ever in an oxygen deficient state for long enough, you will pass out and be unable to be much good to anyone indirectly causing harm to those you wish to assist. I have interacted with thousands of clients or employees of other supervisors through the years, many coming to me when their current advisor or manager could not satisfy their "oxygen" needs. As mentioned earlier, even the airline offers us options over which lifesaving devise you can choose. Starting my sales career at the ripe old age of 21, it did not take long for me to realize that I was not making the sales I should have been making. Always being the humble one, at least in my own mind, I assumed there was something wrong with the picture but never imagined the problem to be something I was doing, or not doing, that caused this phenomenon. After a couple of years, with all the infinite wisdom that only a 23 year old can possess, I decided I needed to grow a beard to make myself look older, thus appearing older and wiser than I really was. After about three weeks of not shaving, my mentor called me into his office and asked if my razor broke. I quickly and proudly explained my plan to him. After an inordinate amount of laughter on his part he made a revelation that changed my entire life, the life of every one of my clients and the people who would eventually report to me. Henry Mattason, CLU proclaimed, "Son, you cannot make yourself older than you are but you can make yourself smarter than all your competition." Right then and there he reached for the phone to enroll me in the Chartered Life Underwriter designation program through The American College. At the time, Henry saw something in this impetuous young man that I did not see in myself. He was my assistant on the plane, already wearing his oxygen mask, his CLU credential, which he proudly displayed on his business cards, door's name plate and the diploma on the wall.   By seeing Henry's mask I knew the importance of me taking his guidance. It put my mind at ease. He passed along the education that I needed just like the oxygen flowing through a mask.
"Breathe normally, knowing that oxygen is flowing, even through the bag will not inflate." This statement is added to their script to diminish the level of anxiety the passengers will feel at the unexpected moment of the appearance of those trusty masks. The airline wants to create a level of trust so that the flight attendants can do their jobs without dealing with an abundance of panic-stricken people. In my opinion, the "oxygen mask" of professional education and knowledge gives you the confidence to "breathe normally" while helping others. For those you assist, it gives them the trust that all will be well in their world since you are confident in your abilities and you are knowledgeable in your field of expertise. Without trust, confidence and competence people make foolish and costly decisions.
As I was contemplating this scenario of the masks, I found it bit unsettling to think that four masks would appear right in front of three needy party's face. What a time to have to make an important decision over which one to choose! One mask might get hung up and be hanging upside down. Another might be shiny and new while still another might be drab and wrinkled. Which would I choose if given a split second to decide? The passengers on the airplane are not experts in oxygen dispersal systems and neither are your clients' experts in the credentialing process. Not all education is the same, yet a consumer or associate may not know this. It is your responsibility to make sure you are not branding yourself with credentials that mislead the buying public. If you ever need to defend your credentials in a courtroom, could you do so? By the way, the airline provides four masks per compartment when only three people usually occupy the row…why do you think that is? Is it possible that one of the three might not work, or not work adequately? Keep this in mind; I will come back to this in a minute.
What if the airline skimped on the cost of the oxygen system in their planes? Very few people would know since they are rarely used. In my life, I know only one person that has been on a flight where the oxygen deployed, and lived to tell about it. How many do you know? If you ever see those yellowish orange masks and clear tubes, you make the assumption that they are the best; or at least that is your silent prayer. When you need a professional; a doctor, lawyer, banker, accountant, insurance professional or financial advisor, do you ask them for their credentials? Why not? If one of my family members is in need of their expertise, I want the very best. As a professional myself, I personally suggest that my clients look at other professionals before they choose one. I am confident in my level of knowledge and experience and if they like and trust me, we will be able to navigate through any storm that they face.
Since the day that Henry opened my eyes, I have strived to be the smartest advisor and the very best leader of my people so I can be viewed as a trusted mentor. Notice, I did not say I was the smartest or the best; only that I have strive to be. After 34 years of "practicing" my craft, I understand I still do not know it all. Being a professional in a highly regulated industry where laws, regulations and tax codes change daily, I think it is impossible to know it all. However, it never ceases to amaze me that advisors and leaders; people held to a high level of authority and responsibility; rely on periodicals, company meetings, one-hour webinars and the internet when developing their level of expertise. Those are usually the individuals that come up to me and ask with a smirk on their face, "Why do you have the alphabet soup behind your name. The reply can be something fun like, "I am trying to grow another name." However, my usual professional response is, "I continue to grow professionally so that I can be the best I can be for those who depend on me." I will do everything in my power to not be that mask hanging unused when needed. I use my credentials as a visible oxygen mask that brings peace to those that know what they represent.
Henry has long retired and since passed away but he is still in my thoughts and prayers. I hope I have been able to carry on in his footsteps in a manner he would be proud of. I do not think I can ever quit learning because education is the oxygen and the mask is the credentials I need to be able to assist others. So the next time you take a trip by airplane and the flight attendant pulls out the oxygen masks, ask yourself, "Do I have a professional oxygen mask that provides me the oxygen that I need to be the best that I can be to those whom I serve?" Conversely, if you really think you don't need one, then I challenge you to give your perspective clients the choice over which professional would be better equip to handle their needs.
Anthony "Tony" Boquet, CLU®, ChFC®, CLF®, CASL®, FSCP®
Vice President, Business Development
The American College
Author of "The Bloodline of Wisdom, The Awakening of a Modern Solutionary"
If this is my last post, I want all to know there was only one purpose for all that I have written; to have made a positive difference in the lives of others.