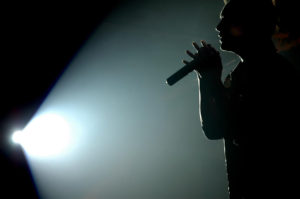 It is said that one cannot be a good leader before first being a good follower.  In the same vein we hear that the very best leaders hold the title of Servant Leader.  I believe that both of these statements are true. So why do some leaders, who are viewed as less than great, develop such a large following?
At any one moment in time there are many people who hold the title of leader.  Some will be good, some will be bad and a few will be considered great.  To determine which class they will be ranked in, we generally use the size and the loyalty of their following as two of many factors in the overall judgment of their placement.  Right or wrong, this is what we do.  So why do some mediocre leaders amass large groups of loyal followers?
Throughout history we have many examples of leaders with large, loyal fan bases.  In each example there is always one common denominator. I call this phenomenon the "a cappella concert of the mute".  The people are attracted to someone who is brave enough to stand up to voice the beliefs that they themselves are not willing or able to voice on their own. This courageous individual quickly becomes the melodious voice of the muted many.
Think about what it would be like to have something you wished to be said; you believe it is extremely important but you are not able to make yourself heard.  That would have to be so frustrating.  Now, imagine being in a room with thousands of muted people all with the very same passionate message burning deeply in their hearts.  Their unified desire to make their message known to one another would be excruciatingly painful.
Then, in walks a person who feels what they feel, shares the belief in the importance of their message and is willing and able to voice this pent up desire that they believe all needs to hear.  The mute finally have their voice.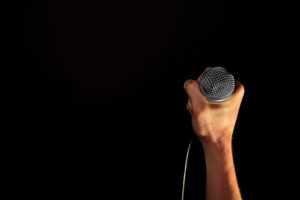 The leader in this case in not chosen because they exemplifies great leadership skills. This leader is selected as a courageous voice with the conviction shared by the muted masses with the message that obviously needs to be heard.
In every case of a leader rising through an "a cappella concert of the mute" the message truly needed to be heard and acted upon for the good of the whole.  The non-mute citizenry must take a step back and listen to the messenger; whether they liked the leader or not.  In these cases, it is not the leader who is of importance; it is the message.
If this is my last post, I want all to know there was only one purpose for all that I have written; to have made a positive difference in the lives of others.  Anthony "Tony" Boquet, the author of "The Bloodline of Wisdom, The Awakening of a Modern Solutionary"