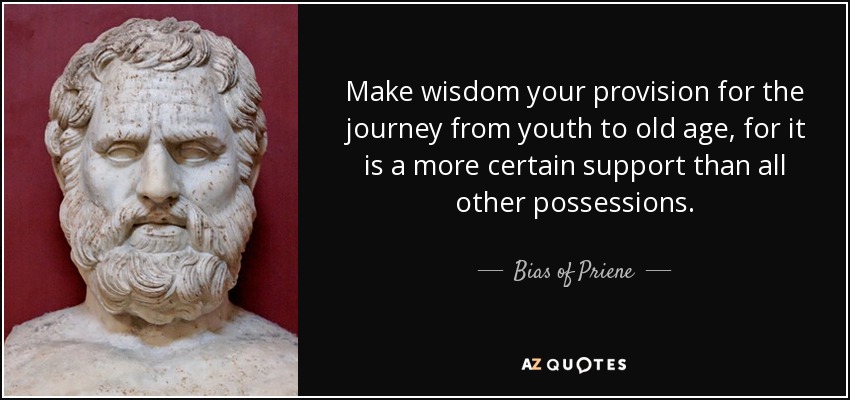 Young people can't wait to get older. Middle age people think they finally arrived but realizes that something is missing. Older people wish they were smarter when they were younger. The same person can and usually will go through each of these stages of self-evaluation. In most cases our evaluation is a judgment on how we handled the decisions we made or the way we should have handled problems in our lives. Our decision-making process changes as we age and with the change, we normally do a better job of solving problems. That is why it is said that "With age comes wisdom."
But what causes us to change how we view the decisions that we will make in the future?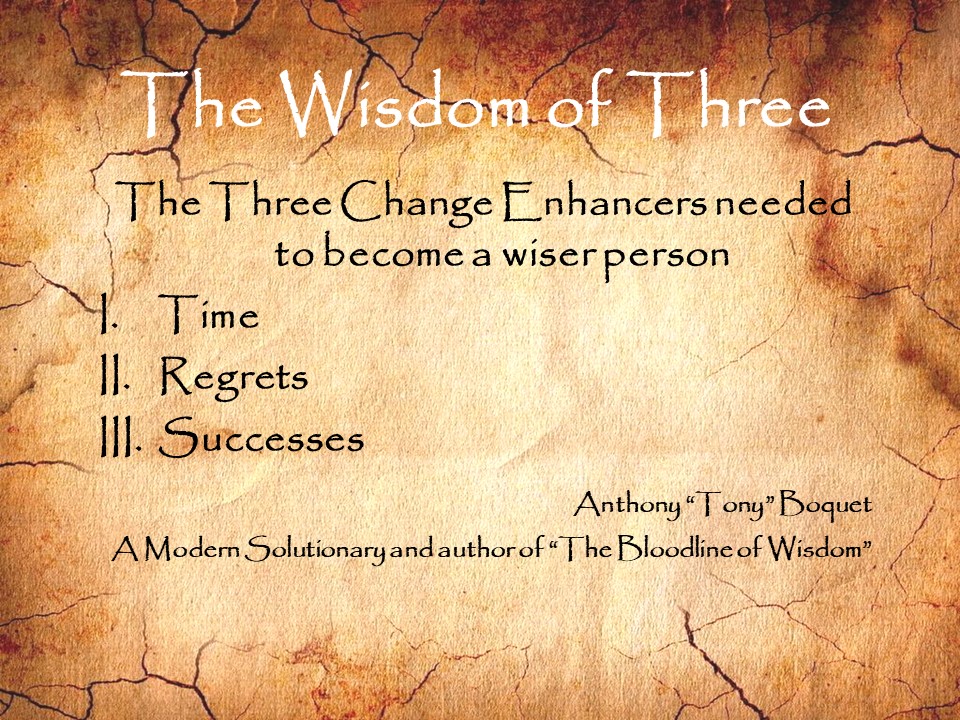 It is just three simple things; Time, Regrets and Successes. Once more the Power of the Wisdom of Three comes to our aid.
Time brings with it many things; opportunity for more education, definitely the expansion of experience and the ability to personally examine the consequences of the good and bad choices in our life.
Regrets brings pain and avoiding pain, even the possibility of pain is a great deterrent when it comes to making bad decisions.
Successes brings pleasure; an experience we will all go out of our way to repeat.
With age, we create habits. If we live long enough, we do a better job of creating more good habits than bad. Putting these three change enhancers together in a string of historic life events, we become wiser with years.
Anthony "Tony" Boquet, the author of "The Bloodline of Wisdom, The Awakening of a Modern Solutionary"
If this is my last post, I want all to know there was only one purpose for all that I have written; to have made a positive difference in the lives of others.