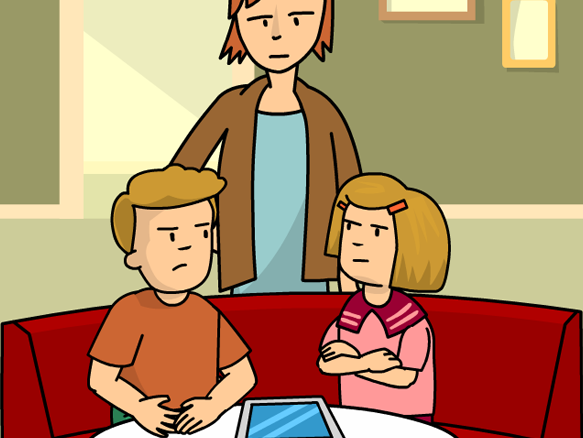 Deciding on the best solution is not always easy and sometimes even comes through conflict. With the Corona virus bringing chaos to many aspects of our personal, professional and spiritual lives, we must rely on the wisdom of uniquely qualified Solutionaries to solve the problems that this confusion breeds. Parents must make decision for their families, business owners and company leaders are charged with set rules for our professional life and each of these must rely on the medical Solutionaries for trustworthy information needed to make the wise decisions.   Every one of these decision makers must recognize, that in order to make truly wise choices, they must turn to their God for the spiritual aspects of the problem that man-kind cannot control.  While this pandemic touches the lives of everyone, conflicts within our own families will be an additional problem that must be addressed.
Two thousand years ago, a man named Jesus, taught us about conflict resolution guidelines. These guidelines give us the road-map of the best route to take when we need to correct our brothers and sisters who are on the wrong side of a problem.  He used the Power of the Wisdom of Three to teach us this simple process.  As you will soon read, the problems we deal with haven't changed in over two thousand years and neither has the solution process but be aware, two of the three methods only work if the person believes that you care about them, they can trust you and you know the true solution.
Jesus said to his disciples:
15 "If your brother sins against you, go and tell him his fault between you and him alone. If he listens to you, you have won over your brother.
16 If he does not listen, take one or two others along with you, so that every fact may be established on the testimony of two or three witnesses.
17 If he refuses to listen to them, tell the Church. If he refuses to listen even to the Church, then treat him as you would a Gentile or a tax collector.
20 For where two or three are gathered together in my name, there am I in the midst of them."
Matthew 18:15-20
In His discourse to His follower, He said, "When you see that your brother has done something wrong, first approach the person alone." This one-on-one technique is very effective for many reasons. The key being we never like being told we are wrong and when confronted in a public setting, emotions and embarrassment can last for years. Also the person may have not been aware of the mistake in the first place.
Jesus goes on to say, "When you are unable to resolve the problem alone, seek the help of another friend or two." We have all heard and likely said that two minds are better than one. Whenever we work on a problem, by bringing in a Solutionary or two with more education and or experience and a strong moral character; the problem will be easier to solve. The person who was wrong in their thought process will be more likely to agree once they are convinced by the facts agreed upon by people respected and trusted. Jesus, also being the Son of God, understood our problems must be resolved using all three personas which includes our spiritual nature. He tells us that "When two or three are gathered together in His Name, He will be in their midst" to give additional support. He knows that we to have faith that our problems are His problems too. When we ask Him to help us, He says He will.
When both of these methods fail, a last ditched effort should be used. Jesus, puts forth the reality that there is only one God and one Church and we are all part of that same church. Once revealed to our Church family the problem is now a societal problem; much like where we are our efforts against the problems resulting from our handling of the pandemic. If the combination of love, prayers and trusted advice from the entire societal family doesn't do the trick, then our conscience can be clear that we did all we could to make a difference toward the true solution. The problem and the consequences are solely his' or her's to solve and deal with from that point on.
If this is my last post, I want all to know there was only one purpose for all that I have written; to have made a positive difference in the lives of others.
Anthony "Tony" Boquet, the author of "The Bloodline of Wisdom, The Awakening of a Modern Solutionary"