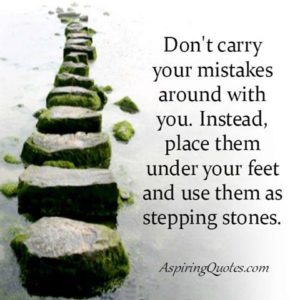 I have been blessed both with joy and sometime saddened by the emails from people who have read my book, "The Bloodline of Wisdom, The Awakening of a Modern Solutionary".   Most are just comments about the book but some are much more touching.  Like this one.
"…I have made many unwise decisions in my life and sadly most of them fell under what the book describes as "careless decision making".  As a young woman I dated and married a man who was the love of my life.  My parents both disliked him and tried very hard to dissuade me from marrying him.  So much so I married him to their disapproval doing so outside of the Church.  Mistake one.
The first five years of our marriage were wonderful and exciting.  We were both very happy, especially when our daughter was born about 11 months after the wedding.  Mistake two, having a child before I really knew my husband.  But life was not so bad and back then I would have probably described it as hopeful even though we struggled to make ends meet financially.  We were in love and had each other.
Then he lost his job; it wasn't until later I learned it was because of him drinking on the job.  Heck, I was working so I didn't even learn right away about him being unemployed or that he spent most of his days at home playing video games and drinking beer while I was busting my hump on a job.  Looking back there were red flags while we were dating but I was in love.  That was all that mattered to me.  Mistakes number three through twelve.  After I found out about his termination he soon became abusive to me.  I left him right before our 7th anniversary.
I moved back in with my Mom; Dad had died the year before.   I wish I could say that I learned from those mistakes or that I was now wise enough to listen to my mother once more but neither would be true.  I started dating a man I met online.  I quickly became infatuated with his flirtatious generosity.  He showered me and my daughter with nice gifts and soon I decided to move into his house with him and his two sons.  Yes, he had been married twice before but he was the one!  Mom did not think so but what did she know? This is where I lost count of my mistakes.
Jumping ahead another 15 years.  My daughter is now twenty two expecting her first child.  She is not married and the father of the child is not even hinting at making it legal.   I am divorced for the second time after I caught my husband with one of our daughter's friends.
My life has been filled with many tentacles of problems created by my own bad choices; tentacles that I never imagined or more correctly, never took the time to think about.  My emotions led my life's decisions.  Had I been more responsible parental role model, my daughter would have turned into a more responsible person than she is today.  When she was a young child I remember shouting down my own mother's guidance and parenting suggestions, thinking that I knew how to raise my own child.  Now, as I watch my daughter's life unfold, I am afraid the poor examples that I demonstrated to my daughter as she was growing up is playing out in a nightmare that I never wanted for her.  The memories of her dreams of being a veterinarian haunt my soul.  She has become me when I was her age and it is breaking my heart in the same way I am sure I broke my mother's heart.
If I could go back in time and do things over I would.  Not for me but for my daughter and her baby.  Looking back, the saddest thing about the last twenty years of my life was that I had wise people, Solutionaries, in my life and I foolishly chose to ignore their loving guidance.  I thought I knew what was right for me and by the time I figured out that I was wrong it was too late.
I hope you share this story with others so that they understand the power of bad choices."
This is an excerpt from a letter written to me by a mother and grandmother who now possesses education, experience and discernment of divine precepts.  Pray for her family.
If this is my last post, I want all to know there was only one purpose for all that I have written; to have made a positive difference in the lives of others.
Anthony "Tony" Boquet
Author of "The Bloodline of Wisdom, The Awakening of a Modern Solutionary"